Accommodation, Holidays residences dans les Côtes-d'Armor
Holidays residences

Holidays residences are the alliance of quality hostings in a multiplicity of the services. You will have access to numerous activities, sports, games, the whole in a festive atmosphere, you will have no time to annoy you. Everything is organized, of what to simplify your holidays! It is the formula completed for all the family.
3 dans les Côtes-d'Armor.
Register your touristic spot dans les Côtes-d'Armor it's free (in French)
Mme le bastard brigitte
1 rue francoi le guyader
22200 Saint-Agathon (Côtes d'Armor)
Rental mobile home 300m from the sea, situated in a residential park in the heart of the Côte de Granit Rose, Tregastel (Côtes d'Armor).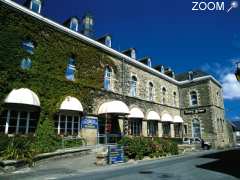 Résidence Odalys Castel Trégor
Avenue Gambetta
22220 Tréguier (Côtes d'Armor)
The Residence is a former old house, dating from the XVIIIth century, situated in the heart of the old town, 200 m away from the cathedral, not far from the harbour and shops.
This authentic ...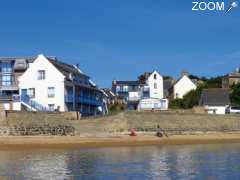 Odalys résidence Les Bains
Boulevard Coz Pors
22730 Trégastel (Côtes d'Armor)
Trégastel is a famous seaside resort 5 km from Perros Guirec and 10 km from Lannion, at the heart of the magnificent 'Pink Granite' coast. It offers 17 km of rugged coastline : fine sandy beaches ...

Register your touristic spot dans les Côtes-d'Armor it's free (in French)