Art and craft, Art, Craft and Gallery en Ille-et-Vilaine
Arts and Crafts

Meeting with fascinated craftsmen and artists talented height. They express their know-how through unique works according to their imagination and to their inspiration. For the public, the result is always a pleasant surprise... Only for the pleasure of your eyes!
Register your touristic spot en Ille-et-Vilaine it's free (in French)
Chenel
LA CHESNAIS - 35360 MONTAUBAN DE BRETAGNE
35360 Montauban-de-Bretagne (Ille-et-Vilaine)
Chenel is a French painter who lives in Montauban de Bretagne (35-France). She draws and paints regarding her emotions and people she meets.
She invits you to visit her gallery on ...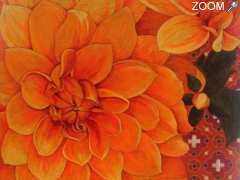 Bihorel Sandrine
14,Rue de l'Eglise
35560 Bazouges-la-Pérouse (Ille-et-Vilaine)
Exquisite handmade ornamental panels.
"Ateliers d'Art de France" association's member.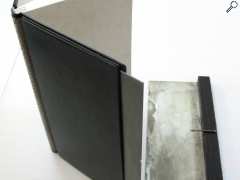 Joëlle et Annie Bocel
18 chemin de la janniette
35800 Saint-Briac (Ille-et-Vilaine)

Register your touristic spot en Ille-et-Vilaine it's free (in French)